The Best Show On Television is Back. Prank Panel Episode 8 Review.
With a terrific start to its first season The Prank Panel is back after about a month hiatus, and we are so stoked at What Prank!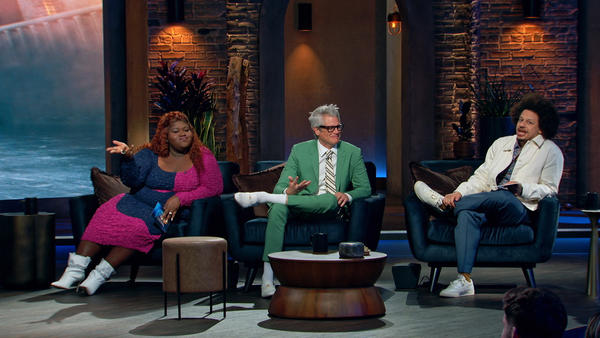 The chemistry of the big three is better than ever. Watching Eric Andre squirm around in fear is very different than how he handles things on The Eric Andre Show. 
The first prank is fun... their mark is an electrician and they added quite the ridiculous element with a dying pony on life support. It may have jumped the shark a bit, they could have hit him with a bit more realism. The mark seemed to have think he was dreaming and I would've thought the same thing. 
The contest montage is great! We get to see some awful ideas and silly moments. Sometimes we just spend too much time on these failed pitches. The montage format is the best way we have been shown the panel aspect of the show. 
The second prank pairs the ridiculousness with enough realism to really freak out the mark. This satanist spa/cult is freaky enough to feel like it is actually happening. The accomplice is the best one they've ever had. Also Nick Rutherford is back baby... the coupon line sent me. I will say that I worried about the future of this couples relationship... but it was worth a ton of laughs. 
Stoked to have this show back. Can't wait for next week.